Créez votre blog gratuit ou pro
Club Féminin
Les meilleurs blogs de filles de la plateforme sont réunis ici pour vous !
Si les blogueuses traitent avec humour et style des sujets de mode, beauté ou décoration elles abordent aussi tous les thèmes qui les touchent au quotidien et nous content en couleurs leur journal intime sur la Toile. Bienvenue dans l'univers des goûts, potins, tendances et conseils de filles !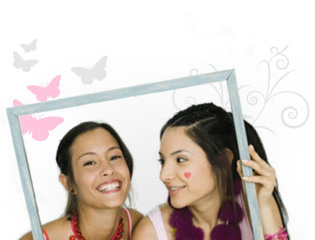 Tag : a place i'll always go
Counting back from one To the day I come To meet you in your body At a show my band was playing Now it's April 6th First one that you'll miss 'Cause you're off with all the cancers You were young but you've got the answers To the questions that your parents pointed to their God Starting to count up to two Another year of missing you When the dust clears Where's my body? When the dust...
Publié le 17/06/2017 dans Made in Rive... par Jen | Lire la suite...
Page : 1
Blogs du club
Tags les plus populaires